Good News!!!!!

The AWANA Clubs At Grace Bible Church Will Meet In Person This Fall
Registration will take place at the first meeting on Sept 12th
Please complete the Registration Form located below (see Resources section). Bring it to the church along with your payment ($15 per child / $35 max per family). You may pick up your child's materials after registration is completed.
MEETING TIMES
Journey
1:00 – 2:30 PM in the Education Building
All Other Clubs
3:00 – 5:00 PM in the Sanctuary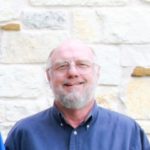 Resources
AWANA is part of a nondenominational, bible-centered organization that provides fun-filled weekly club meetings and programs for anyone Age 3 – Grade 12.
Our goal is to reach children and students with the Gospel of Christ and to train them to serve Him. AWANA provides an important dimension of spiritual growth for your child through memorization and understanding scripture.
We are excited to get to know your family! We are looking forward to a great season at AWANA as we learn and accomplish goals together.
Registration costs are $15 per child / $35 max per family.
AWANA CALENDAR
May

2022

Sun
Mon
Tue
Wed
Thu
Fri
Sat

1

Journey

Regular Club Meeting

• •
---
SUNDAYS | 1:00 PM – 2:30 PM

---
SUNDAYS | 3:00 PM – 5:00 PM